Welcome to my stop on the
Deceived
Blog Tour hosted by
YA Bound Book Tours
. Click
HERE
to check out the full blog tour schedule.
Hey everyone! I'm really excited to share Deceived with all of you today! First of all, I want to thank the author for writing the guest post for the stop! Thank you!! YAY!
Check out the guest post and stand a chance to win great prizes - Enter the awesome giveaway!! My review of the book will be up soon on the blog after the tour.
Now, let's have lots of fun!!
Release Date: September 18, 2013
320 pages
Summary from Goodreads:
Ever since she could remember, Elle has had to hop from town to town to keep up with her dad's demanding career as a corporate insurance agent. Each time, a reoccurring nightmare followed her wherever she went--until the day that the frightening figures haunting her at night became all too real. When news of a serial killer spreads throughout her new school, Elle worries that the Reaper has been leaving her his calling card in the form of cigarette butts on her doormat and an unusual ribbon in her locker.
With the help of Brian, a boy she meets at a flea market, she discovers that this isn't her first encounter with the murderer and that her father has been concealing her true identity for the past twelve years. But despite her father's desperate attempts to protect her, Elle still comes face to face with the darkness she has been running from her whole life. Trapped in the woods and with help hundreds of miles away, will Elle be able to confront the Reaper and reclaim the life she lost?
Buy Links:
|
Amazon
|
Barnes & Noble
|
Book Depository
|
Kobo
Book trailer:


When you imagine the hand reaching out from under your bed…
I have an overactive imagination. I've heard this my entire life from teachers, relatives, parents and friends. I'm an only child, so thinking was a major pastime for me. Wow. I'm not sure if that's cool or very sad. Anyway, I suppose it's no surprise my creative side developed faster than my logical/mathematical side which is still shaking a rattle.
People in my life loved my creativity, but I didn't understand any of that. All I knew was that I scared the Pepsi out of myself constantly. And it never ended. I mean it. I'm a grown woman with children who holds her breath when I turn on the light in a dark room. I hope my kids never read this post because I tell them there's nothing to be afraid of, except strangers, monkeys, horses, being lost, stranded, the forest, Sharknado…crap, what was I saying?
Oh. Hang on a sec. *checks under couch* Okay. So, I write all these really nice sweet stories that make me giggle and swoon. I found writing is a successful outlet to reign in my imagination and put it to work for me instead of against me. The thing is, the "nice stories" all come to an end eventually and my mind goes right back to wondering if a ring of salt around my entire house will keep out paranormal intruders and endless hours at the local gun range will work on the human and/or zombie ones.
I'm notoriously afraid. Compulsively. It's a huge part of my personality. It can't be ignored. So, between the happy funny stories, I retreat to ones like this for a release of my demons. I'm especially concerned with serial killers because they look so respectable. They blend. No one ever suspects them. Which brings me to the theme of this story: What you can't see CAN kill you.
My sweet heroine, Elle, has night terrors. They've plagued her since she lost her mother at age six. Elle blames the trauma of loss because no one has ever told her the truth. In the interest of protecting her delicate six year old heart, the lies continued and so did the dreams.
Now she's alone at boarding school. Followed. Stalked. Hunted. She shakes it off as imagination, as if her dreams are bleeding into her reality and she's close. The thing from her nightmares has come to claim her. Too bad she doesn't know enough to run. Too bad she tells her self to woman-up and face her fears. Too bad. Because what she doesn't know WILL kill her.
After writing one particular chapter in this novel, I had nightmares for days. I'm not brave. My fight-or-flight sensor only has the latter. I teasingly say "I write the stories that keep me up at night." That line is more true than you can imagine. The Reaper kept me up many nights. If you're in the mood to try a new YA author and indulge her pathology, LOL, I hope you'll give Deceived a try.
About the Author
Julie Anne Lindsey is a multi-genre author who writes the stories that keep her up at night. In 2013, Julie welcomes five new releases in three genres including her newest title, DECEIVED, a YA suspense from Merit Press, and her first cozy mystery, MURDER BY THE SEASIDE, book one in the Patience Price, Counselor at Large series from Carina Press (a digital imprint of Harlequin).
Julie is a self-proclaimed word nerd who would rather read than almost anything else. She started writing to make people smile. Someday she plans to change the world. Most days you'll find her online, amped up on caffeine and wielding a book.
Julie is a member of the International Thriller Writers (ITW), Society of Children's Book Writers & Illustrators (SCBWI), Sisters in Crime (SinC) and the Canton Writer's Guild.
Find her online:
Tweeting her crazy
@JulieALindsey
Soothing her book obsession on
GoodReads
Pinning the pretty on
Pinterest
Tumbling lamely on
Tumblr
Blogging about books and writing at
Musings from the Slush Pile
Facebook
GIVEAWAY TIME!
Prize package #1 (US only)
Signed hardcover of DECEIVED with signed swag/bookmarks
$10 iTunes gift card
Black satin makeup bag with: black blinged compact/mirror, blue sheen nail polish & 5 pack Frosted lip gloss & balms
Prize package #2 (US only)
Signed hardcover of DECEIVED with signed swag/bookmarks
Silver makeup bag with: silver sparkly compact/mirror, Pixie dust (in honor of my favorite YA roommate) & 4 pack Moshi Monsters flavored lip gloss tin
Prize package #3 (US only)
Signed ARC of DECEIVED with signed swag/bookmarks
4 pack Nerds flavored lip gloss tin
Prize package #4 (US only)
Signed ARC of DECEIVED with signed swag/bookmarks
Satin Pucker Up makeup bag
Prize package #5 (US only)
Signed ARC of DECEIVED with signed swag/bookmarks
Prize package #6 (INT)
1-eARC PDF of Deceived
a Rafflecopter giveaway
Event organized by: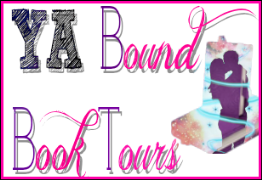 Thank you for visiting the post! Have a great time reading! :)