Fractured Magic by Emily Bybee
Genre: YA Paranormal Romance
Release Date: October 31st 2018
Wild Rose Press
Summary:
As the world's worst witch, Maddie is mistreated by her own kind. She was born a Defect. Most of her spells blow up in her face, literally. While witches search for the long-lost power of the earth, Maddie spends her time in the science lab. There, she discovers a clue to the lost power. The only other witness is Jax, a smokin' hot college bad-boy, who Maddie can't decide if she wants to kiss or kill.

When she fails her magic final, the council orders her magic stripped. Maddie's only chance to keep her brain intact is to find the power with the hope that it can fix her. Jax is her one true ally on the journey. The two of them must use their smarts to stay ahead of the witches while they follow a two-hundred-year-old trail to the power of the earth and the truth behind Maddie's defect.
Add to Goodreads
Buy Links:
Amazon-
https://www.amazon.com/Fractured-Magic-Unstable-Book-ebook/dp/B07H9LW7WW/ref=sr_1_1?ie=UTF8&qid=1543984227&sr=8-1&keywords=Fractured+Magic
Barns and Noble-
https://www.barnesandnoble.com/w/fractured-magic-emily-bybee/1129524325?ean=9781509222803
Wild Rose Press-
https://catalog.thewildrosepress.com/all-titles/6198-fractured-magic.html?search_query=Fractured+Magic&results=2
Fractured Magic Excerpt/Teaser
I pricked my finger and got the slide ready.
He dropped the solution on my blood, and we waited for the cells to start bursting. Nothing happened. Several beats passed. I glanced up to meet Jax's confused look. Unsure what to say, I turned back to the microscope. Tiny lights began to appear inside each blood cell. In a matter of seconds, they glowed like miniscule stars flying through the solution. The light intensified, glaring out of the tiny cells.
"What the hell?" Jax asked. I couldn't take my eyes off the blood. Finally, I straightened, tears running down my face from the blinding light. I met his wide-eyed gaze over the top of the gleaming scope. The slide cast pink light up to the ceiling, leaving the room in a rosy glow.
"How?" he stammered.

I opened my mouth without a clue as to what to tell

Jax. A loud pop saved me the trouble. Smoke curled up

from the cracked slide as the light faded. A nasty

burned-meat smell wafted up to my nostrils. Only one

thought made it through the frozen neurons in my brain.

Get out of here.
About the Author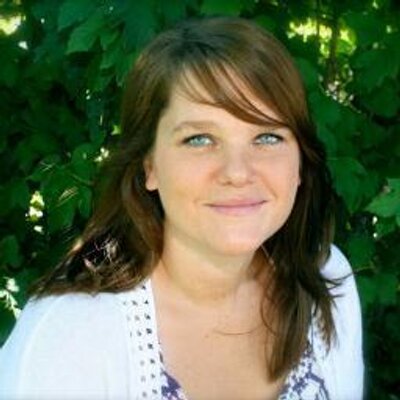 Emily grew up loving to read and escape into stories. She began writing her own at the age of twelve. In college she focused on science and graduated with a degree in Environmental Biology. After college she began writing again but quickly realized she had failed to take a single writing or grammar class. Luckily, she's a quick learner. Emily now lives in Colorado with her wonderful husband, three amazing children, and way too many animals. She still enjoys making up stories and can't seem to leave out the paranormal elements because they are just too much fun.
Author Links:
Website
│
Goodreads
│
Twitter
│
Facebook
│
Instagram
GIVEAWAY:
a Rafflecopter giveaway
Blog Tour Organized by: